Heroes Ability: Butcher's Brand
Butcher's Brand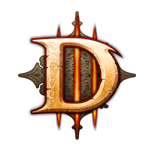 The Butcher's
Butcher's Brand
Butcher's Brand (W)

Mana: 65

Cooldown: 14 seconds

Deal 38.48 (+4% per level) damage to an enemy and Brand them for 4 seconds. The Butcher's Basic Attacks against the Branded target heal him for 75% of the damage done, and increase the duration of the Brand by 0.5 seconds.

Healing is doubled versus Heroes.

Heroes Wikibase Navigation