Heroes Ability: Living Bomb
Living Bomb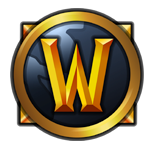 Kael'thas's
Living Bomb
Living Bomb (W)

Mana: 50

Cooldown: 10 seconds

Deal 124.8 (+4% per level) damage over 3 seconds to an enemy, then they explode dealing 208 (+4% per level) damage to all nearby enemies. Other Heroes damaged by this explosion are also affected by Living Bomb, though the secondary explosions cannot spread.

Verdant Spheres makes this Ability cost no Mana and have no cooldown.

Heroes Wikibase Navigation