Heroes Ability: Marked for the Kill
Marked for the Kill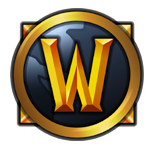 Greymane's
Marked for the Kill
Marked for the Kill (R)

Mana: 75

Cooldown: 40 seconds

Greymane shapeshifts into a Human and fires a bullet that hits the first enemy Hero in its path, dealing 198 (+4% per level) damage. For 5 seconds, their Armor is lowered by 25, taking 25% more damage. Each time Greymane damages the Marked Hero, the duration is refreshed.

Heroes Wikibase Navigation