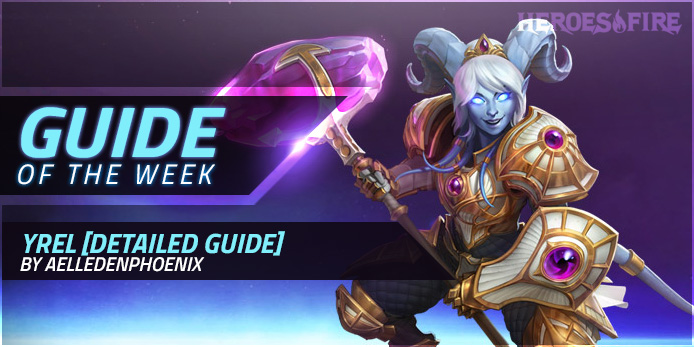 Our featured guide this week is
AelledenPhoenix
's "
Yrel [detailed Guide]
" for

Yrel
, Light of Hope!
---
We're so happy to see we're already getting awesome guides for Heroes of the Storm's newest Warrior Hero, Yrel, the Light of Hope!
AelledenPhoenix
's guide is a great contribution to the site, offering three different builds for Yrel, focusing on maximizing her incredibly versatile kit to bright out the best of her tank and bruiser capabilities, with a little support capability mixed in for good balance).
AelledenPhoenix
offers detailed descriptions of the playstyle for each build as well as advice on how to prioritize ability use and execute skillful combos. If you haven't yet played Yrel, her unique gameplay is definitely interesting and you should at least try her out in the store!

[img border="2px solid...
Read More