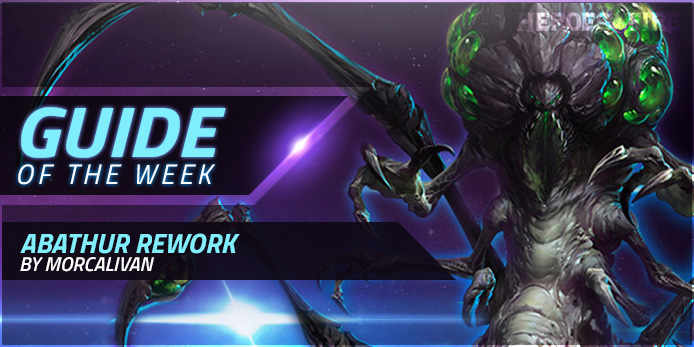 Our featured guide this week is
Morcalivan
's "
Abathur Rework - New Life After 100 Levels
" for

Abathur
, Evolution Master!
---
In case you haven't given everyone's favorite slug a whirl in a while, now's a better time than ever!
Morcalivan
's guide focuses on getting the most out of the powerful new updates to

Abathur
. You'll find an epic seven different builds in
Morcalivan
's guide, so there's something for every playstyle! We're personally big fans of the "Melee Monstrosity, Spine Push," which focuses on recent buffs to the overall power of his

Evolve Monstrosity
ability and creates a melee, lane-pushing beast. He's even great in teamfights! Be sure to click the link below to view the full guide and check out all seven talent builds!

...
Read More