Heroes Ability: Reverse Amp
Reverse Amp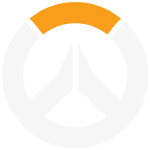 Lúcio's
Reverse Amp
Reverse Amp (R)

Mana: 55

Cooldown: 45 seconds

Blast Lúcio's Crossfade track at enemy Heroes for 4 seconds, causing Healing Boost to inflict 104 (+4% per level) damage per second and Speed Boost to slow for 45%.

This ability is unaffected by Crossfade talents.

Passive: Increase Amp It Up's duration to 4 seconds.

Heroes Wikibase Navigation