Heroes Ability: Deadly Charge
Deadly Charge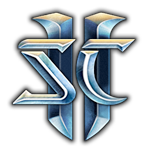 Alarak's
Deadly Charge
Deadly Charge (R)

Mana: 60

Cooldown: 45 seconds

After channeling, Alarak charges forward dealing 200 (+4% per level) damage to all enemies in his path. Distance is increased based on the amount of time channeled, up to 1.6 seconds.

Issuing a Move order while this is channeling will cancel it at no cost. Taking damage will interrupt the channeling.

Heroes Wikibase Navigation