Heroes Ability: Defense Matrix
Defense Matrix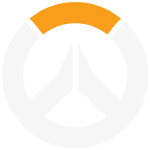 D.Va's
Defense Matrix
Defense Matrix (W)

Cooldown: 10 seconds

Channel a defensive field in the target direction for 3 seconds, reducing the damage dealt by enemy Heroes inside it by 75%. The Mech can move while channeling, but cannot turn.

Damage dealt to the Mech from enemies within Defense Matrix still grants the same amount of Self-Destruct Charge.

Heroes Wikibase Navigation