Heroes Ability: Evolve Monstrosity
Evolve Monstrosity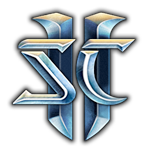 Abathur's
Evolve Monstrosity
Evolve Monstrosity (R)

Cooldown: 90 seconds

Turn an allied Minion or Locust into a Monstrosity. When enemy Minions near the Monstrosity die, it gains 5% Health and 5% Basic Attack damage, stacking up to 40 times. The Monstrosity takes 50% less damage from non-Heroic enemies.

Using Symbiote on the Monstrosity allows Abathur to control it, in addition to Symbiote's normal benefits. This Ability can be reactivated to automatically cast Symbiote on his Monstrosity.

Heroes Wikibase Navigation