Heroes Ability: Eye of Horus
Eye of Horus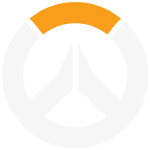 Ana's
Eye of Horus
Eye of Horus (R)

Mana: 45

Cooldown: 45 seconds

Assume a sniping position, gaining the ability to fire up to 6 specialized rounds with unlimited range. Rounds hit the first allied or enemy Hero or enemy Structure in their path. Allies are healed for 285 (+4% per level) and enemies are damaged for 166 (+4% per level). Deals 50% less damage to Structures.

Ana is unable to move while Eye of Horus is active.

Heroes Wikibase Navigation