Heroes Ability: Sentinel
Sentinel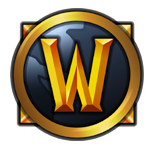 Tyrande's
Sentinel
Sentinel (W)

Mana: 70

Cooldown: 18 seconds

Send an Owl that travels across the battleground revealing its path. Deals 165 (+4% per level) damage to the first enemy Hero hit and reveals them for 5 seconds.
Repeatable Quest: Every 8 Heroes hit by Sentinel decrease its Mana cost by 10 and cause it to pierce an additional target.

Heroes Wikibase Navigation