Heroes Ability: Storm, Earth, Fire
Storm, Earth, Fire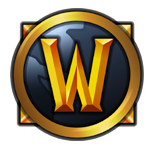 Chen's
Storm, Earth, Fire
Storm, Earth, Fire (R)

Cooldown: 100 seconds

After 1 second, Chen splits into three elemental spirits for 12 seconds, each with 75% of Chen's maximum Health and a unique ability. If all three spirits are killed, Chen will die as well.

Storm can grant the spirits Movement Speed.
Earth can leap to an area and slow enemies.
Fire can grant the spirits Attack Speed.

Heroes Wikibase Navigation