Heroes Ability: Undying
Undying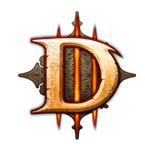 Leoric's
Undying
Undying (Combat Trait)

Leoric becomes a ghost when he dies, and resurrects upon reaching full Health. Leoric deals no damage while dead.

<s val="StandardTooltipHeader">Wrath Of The Bone King</s>

Leoric's first two Basic Attacks cleave for 100% (+4% per level) damage, and his third Basic Attack deals 200% damage to a single target.

Heroes Wikibase Navigation