Heroes Ability: Warp Rift
Warp Rift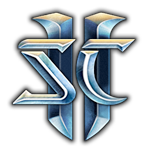 Probius's
Warp Rift
Warp Rift (W)

Mana: 150

Cooldown: 6 seconds

Open an unstable Warp Rift at a location that takes 1.25 seconds to arm, which then slows nearby enemies by 25% lasting 9 seconds.

Armed Warp Rifts explode when hit by Disruption Pulse, dealing 261 (+5% per level) damage to nearby enemies.

Stores up to 2 charges.

Heroes Wikibase Navigation