Heroes Ability: Bestow Hope
Bestow Hope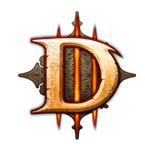 Auriel's
Bestow Hope
Bestow Hope (Combat Trait)

Cooldown: 1.5 seconds

Passive: 50% of the damage Auriel deals to Heroes and 5% dealt to non-Heroes is stored as energy.

Bestow an allied Hero with Hope. While they remain near Auriel, damage they deal causes her to gain energy. Auriel can only have Bestow Hope on 1 ally at a time.

Auriel can store up to 505 (+4% per level) energy.

Heroes Wikibase Navigation