Heroes Ability: Fresh Meat
Fresh Meat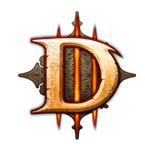 The Butcher's
Fresh Meat
Fresh Meat (Combat Trait)

Quest: Nearby Minions drop 1 Fresh Meat and Heroes drop 5 Fresh Meat when they die. Fresh Meat can be picked up to gain 1 Attack Damage per Meat. Can hold up to 125 Meat. The Butcher drops 10 Fresh Meat upon dying.
Reward: After acquiring 125 pieces of Fresh Meat, The Butcher gains an additional 100 Attack Damage and 25% increased Attack Speed, and no longer loses Fresh Meat on death.

Heroes Wikibase Navigation