Heroes Ability: March of the Murlocs
March of the Murlocs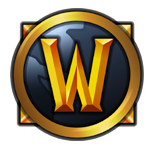 Murky's
March of the Murlocs
March of the Murlocs (R)

Cooldown: 110 seconds

After 0.75 seconds, Murky commands a legion of Murlocs to march in a target direction, each one leaping onto the first enemy Hero or Structure they find. Each Murloc deals 125 (+4% per level) damage and slows its target by 15% for 5 seconds. Murlocs deal 50% damage to Structures.

Heroes Wikibase Navigation