Heroes Ability: Spawn Egg
Spawn Egg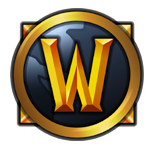 Murky's
Spawn Egg
Spawn Egg (Combat Trait)

Cooldown: 15 seconds

Place an Egg at target location, revealing the nearby area. Upon dying, Murky respawns at the Egg after 8 seconds. Murky only grants 25% of a real Hero's experience upon dying.

If Murky's Egg is killed, he is revealed to enemies for 15 seconds, and Spawn Egg is placed on cooldown.

Heroes Wikibase Navigation