Heroes Ability: Vanish
Vanish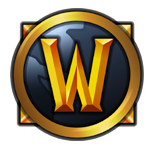 Valeera's
Vanish
Vanish (Combat Trait)

Cooldown: 8 seconds

Vanishes from sight, becoming Stealthed, gaining 20% Movement Speed and access to new Abilities. For the first second, Valeera is Unrevealable and can pass through other units. Remaining stationary for at least 1.5 seconds while Stealthed grants Invisible.

After being Stealthed for 3 seconds, Ambush, Cheap Shot, and Garrote have 100% increased range, and cause Valeera to teleport to the target when used.

Heroes Wikibase Navigation