Howdy y'all. This is my first build guide. I've been a big fan of Zarya since I started playing Overwatch. I've been playing her almost exclusively since launch on the 27th of September and have played around with a quite a few builds. I am just a lowly Gold/Silver tier player, so I don't know if these builds are going to be viable in Plat/Diamond, etc. But I hope they can help you in some way!
Zarya is unique in that she's more a bruiser/support hybrid. Her damage can be lethal in teamfights, especially at later stages in the game when you pop

Personal Barrier
,

Shield Ally
and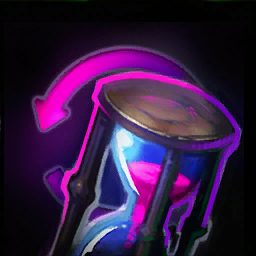 Unyielding Defender
and have max energy. Her particle cannon also does continuous damage which can help you finishing off foes as they try to escape.
Zarya really excels against poke comps. Instead of dodging skill shots all the time she can utilize her Personal Barrier and Shield Ally skills to feed her energy and keep her team alive. She's also good against diving champs, though might struggle if the the enemy team is a dive comp. Zarya requires quite a bit of good timing to be successful. Wasted shields net you long cooldown, which can be fatal to a team and yourself.
She also has good ability to peel for her team with both of her ults.

Expulsion Zone
can be used often and both offensively and defensively and is the better pick overall right now in my opinion.
Here are a couple builds that I think suit Zarya well. I do think each build is very situational and that she's a bit mediocre as a champ right now. I'm hoping she gets some love from the devs and community.
SHE DID!
AAAND nerfed again. Guide is updated to relfect the most recent hotfix.
UPDATE - 9/29/2016
Blizzard listened and Zarya received a buff via hotfix on 9/29/2016. These hotfix included a host of buffs to Zarya that have immediately made her a more viable pick. As such, my build has changed! The changes noted here are taken from
this thread
on battle.net.
Stats:
Increased Basic Attack damage from 20 to 24
Increased Base Health from 2225 to 2336
Increased Base Health Regen from 4.64 to 4.87
Abilities:
Particle Grenade (Q)
Increased base damage from 62 to 74
Personal Barrier (W)
Cooldown reduced from 12 to 10 seconds
Energy (Trait)
Energy decay rate reduced from 3 to 1.5 per second
Graviton Surge (R)
Cooldown reduced from 120 to 100 seconds
UPDATE - 9/30/2016
Blizzard released another hotfix for Zarya. This update was much shorter and can be considered a nerf. Zarya's energy decay was changed from 1.5 per second to 2.5 per second.