Hi there and thanks for checking out this Uther Guide! I've played over 110+ games as Uther and he's by far my favourite hero in Heroes of the Storm. What I want to do in this guide is share how I think you can utilize this hero to his full potential as well provide some tips to help you become a little better on your own Uther play! This guide will go over the cookie cutter build that you see most high level and mid-tier players using as Uther. This build allows Uther to provide his team with great heals, great utility, and of course great team fight potential in your favour if you are able to master the way of Uther.


Uther
is a Paladin from the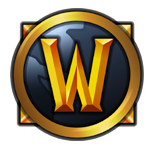 Warcraft
Universe that specializes in supporting his teamates through his utility of crowd control and burst heals. He is best paired with heroes who can dive into combat deep into enemy lines and cause a lot of damage. His heals are extremely bursty, allowing him to keep heroes like

Illidan
,

The Butcher
,

Kerrigan
, and

Zeratul
, among others alive and going through long enduring fights. Uther also has a unique Trait in Eternal Devotion that allows him to remain in the fight even after being taken out by the enemy team. This can be improved upon at level 20 as well to allow Uther to return to the fight, reviving himself after his Trait wears off.
Uther has a lot of upside and of course with upside in a game like this, there has to be downside. Below we'll take a look at the pro's and con's of playing Uther in Heroes of the Storm.
Pros

Most tanky of all supports.
A lot of on-use utility abilities.
Great lockdown/CC
Burst Healing
Great sustain in lane early game.

Cons:

No escapes.
Can be kited easily.
Very team dependant.
Lots of abilities, can increase learning curve.